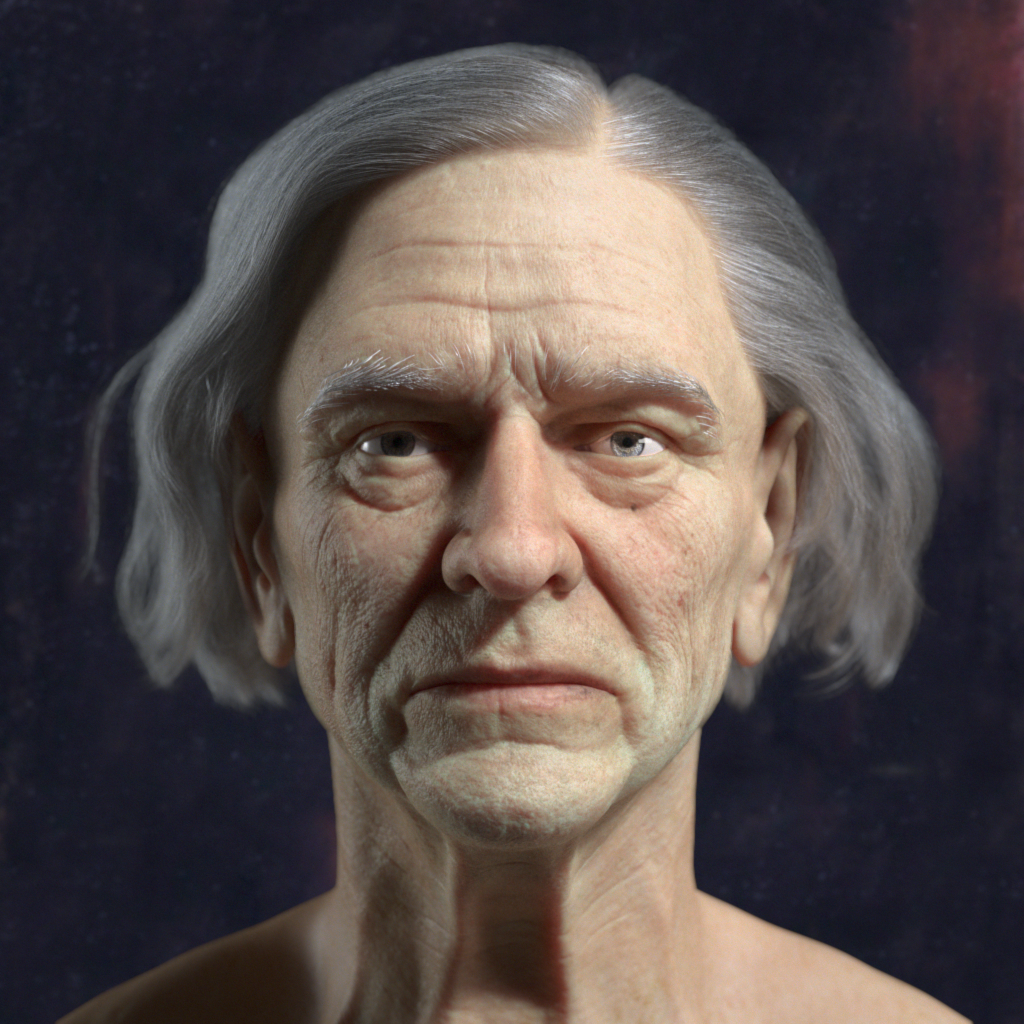 This piece is based on a painting of the same name by
Gustav Klimt
. I have taken the main concept (lighting, composition and subject) from his painting and interpreted the details to bring the painting to life in the CG era. 
I wanted to push my understanding of creating a life-like character in CG while also keeping the charm I admire in Klimt's paintings. "Der Blinde" is german for "The Blind Man". 
I was also inspired by my friend, Don, who is a 14-year-old dog and is slowly losing his sight.
Special thanks to Jon Catapia and Alex Sizov at the Think Tank Training Centre for helping me put this together.